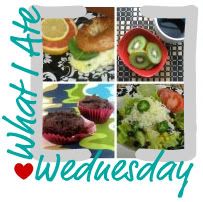 figured i would join in on the fun-ness that is
what i ate wednesday
:)
breakfast:
leftovers of whole wheat pasta, broccoli, and white beans, and a slice of focaccia. yes, it is normal for me to eat leftovers for breakfast. it's awesome!
lunch:
rice noodles with a huge pile of veggies and some tofu. just kinda threw this together on a whim.
snack:
apple and banana slices with a peanut butter/coconut butter dip, shared with hannah.
dinner:
rice, sauteed kale, and roasted butternut squash, sweet potato, and chickpeas. recipe for that tomorrow!
dessert:
pumpkin roll of course. NOM.