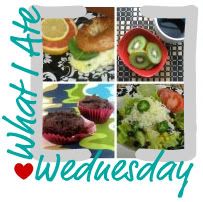 breakfast:
french toast from
the vegan girl's guide to life
. best french toast ever. drizzled with agave. hannah and i each had 1 & 1/2 slices.
lunch:
i was lazy at lunchtime and, since hannah wasn't hungry, just poured a bowl of cereal. nature's path maple pecan something or other, with so delicious coconut milk. love in a bowl.
snack:
i've been craving a pumpkin pie smoothie for a few weeks now. it was time!
dinner:
pasta with white beans and sauteed kale.
with a side of.....
roasted sweet potatoes and cauliflower with dried sage from the garden. had to double up on the veggies ;)
happy wednesday!